To reset your password:
On the app:
1. On the login screen, click I forgot my password.
(If you are logged in and want to change your password, follow the steps in the "On the web" section)
2. Go to step 5
On the Web:
3. Go to app.kairosgame.com
4. Click on Forgotten password.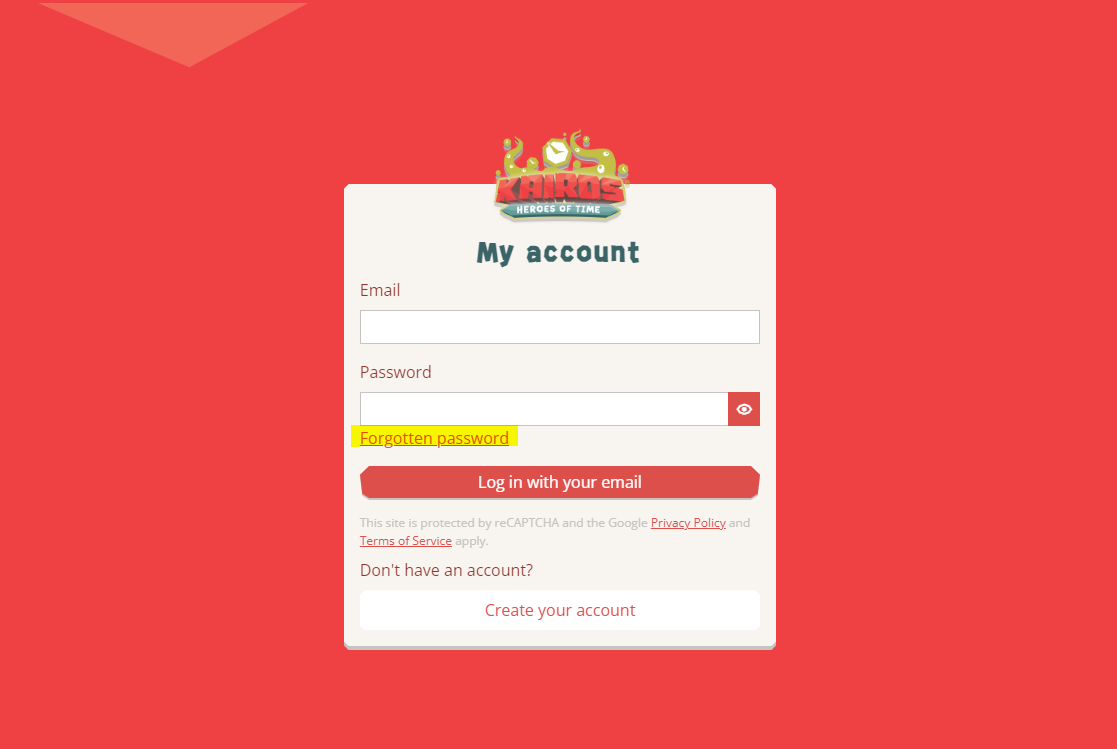 5. Enter the email address linked to the account.
(If you logged in via Google / Apple, you need to recover the password linked to these accounts and not the Kairos one)
6. Click on the link received by email.
7. Choose your new password. (It must contain at least 8 characters)