To reset the parental code that allows you to access the Parent section:

1. From the parental code entry screen, tap I forgot my code OR
go to app.kairosgame.com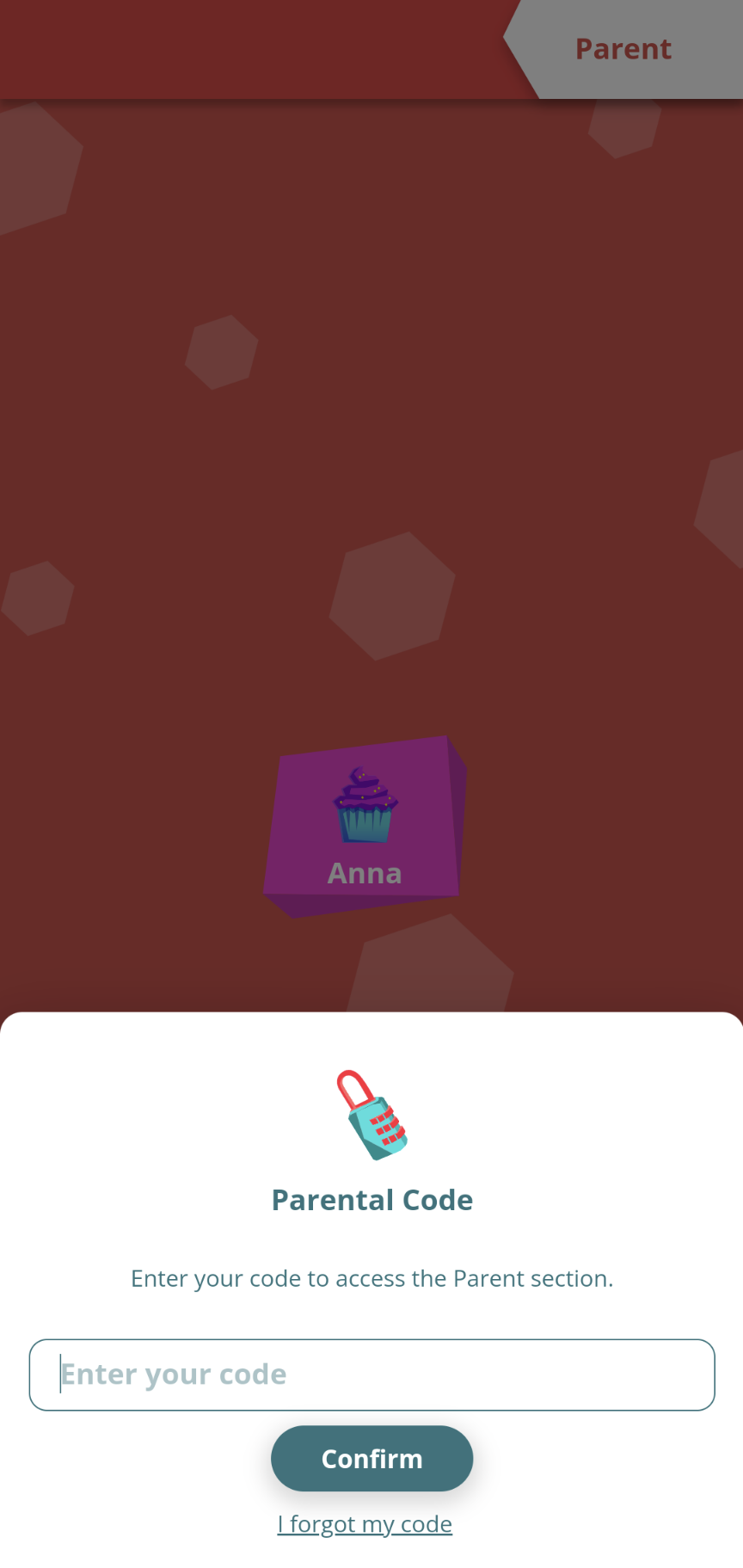 2. Log in to the app.
3. Go to Settings.
4. In the "Reset parent section PIN" section, enter your new parental code and save the change.