With successful routines, your child can collect experience cubes that unlock different rewards.
The Rewards
Here's everything you can unlock:
- Powers
- Coins
- Time fragments
- Costumes
Powers
Powers are necessary to progress in the game.
To unlock those superpowers, your child needs to gather XP cube that are gained by completing their routine.
At certain levels, your child will need a specific power to complete the level. These levels are identified in the level screen with a power icon in the upper right corner of the screen.
We'd love to tell you more, but your child will have to figure them out for themselves!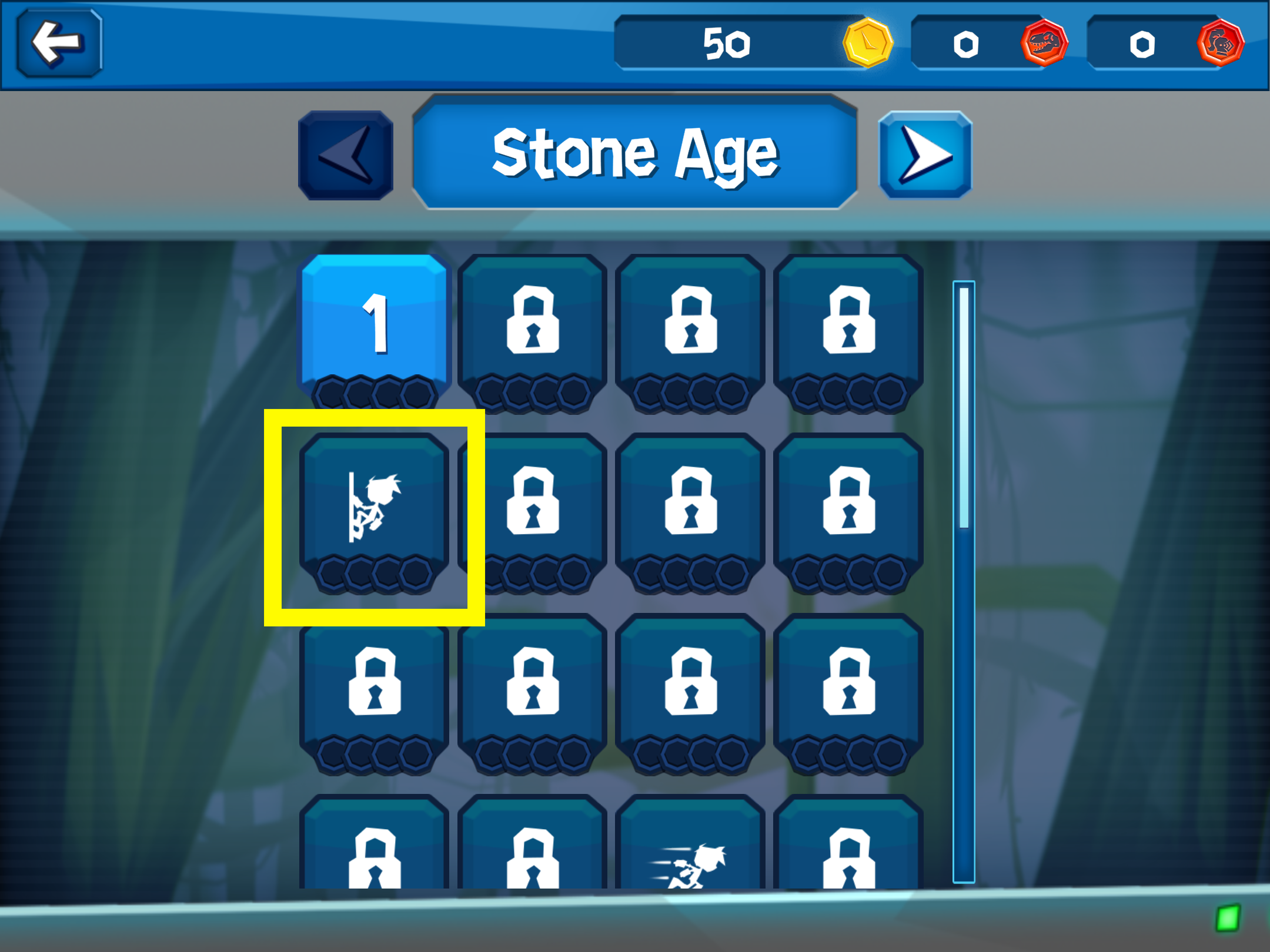 To learn more about all the parts of the kids section, visit Discover the Kids Section