In order to appeal to as many players as possible, we allow two different types of controls. Touch Controls (advanced) and Button Controls.
You can click here to learn how to modify the controls.
Touch controls (advanced)
Move-> Drag your finger from 'left to right' in the left section of the screen
Jump -> Slide your finger up in the right section of the screen
Action button -> Click in the right section of the screen
Load / Push / Tramp / Down -> Slide your finger to the right, left or bottom of the screen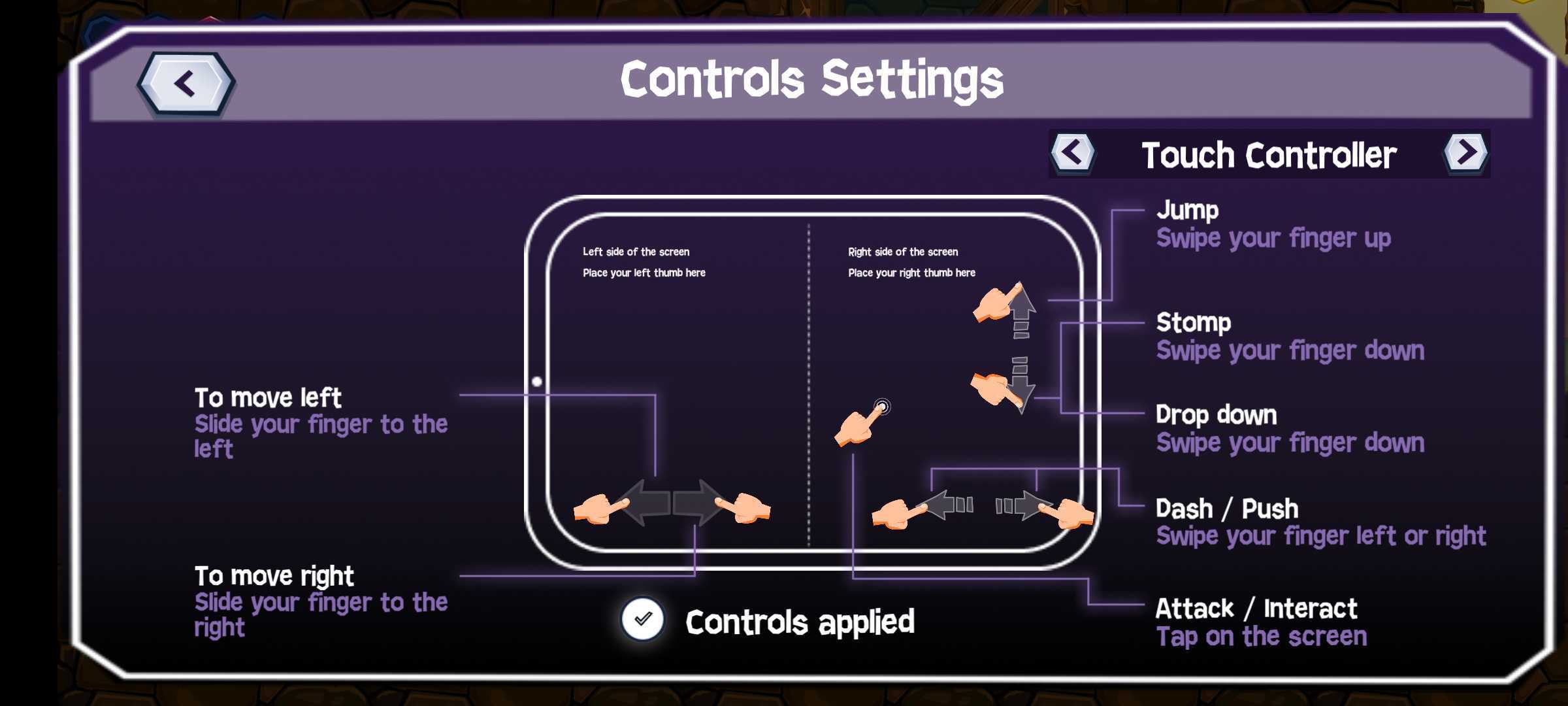 Controls with buttons
If you don't play video games as much or want simpler controls, the button controls are for you.
Selecting thoses controls, will add buttons on the screen that you can press while playing the game! They are super fun and easy to understand!

Change controls Settings
To modify the parameters of controls, launch a level and click on 'pause'. Then select 'parameters controls'.