Child passwords allow you to protect the child's section with a password.
This prevents an unauthorized person from accessing the child's account. If you have multiple children and you want to keep the children out of their sibling's account, this can be a great option.

To access the children's profile:
1. Open the menu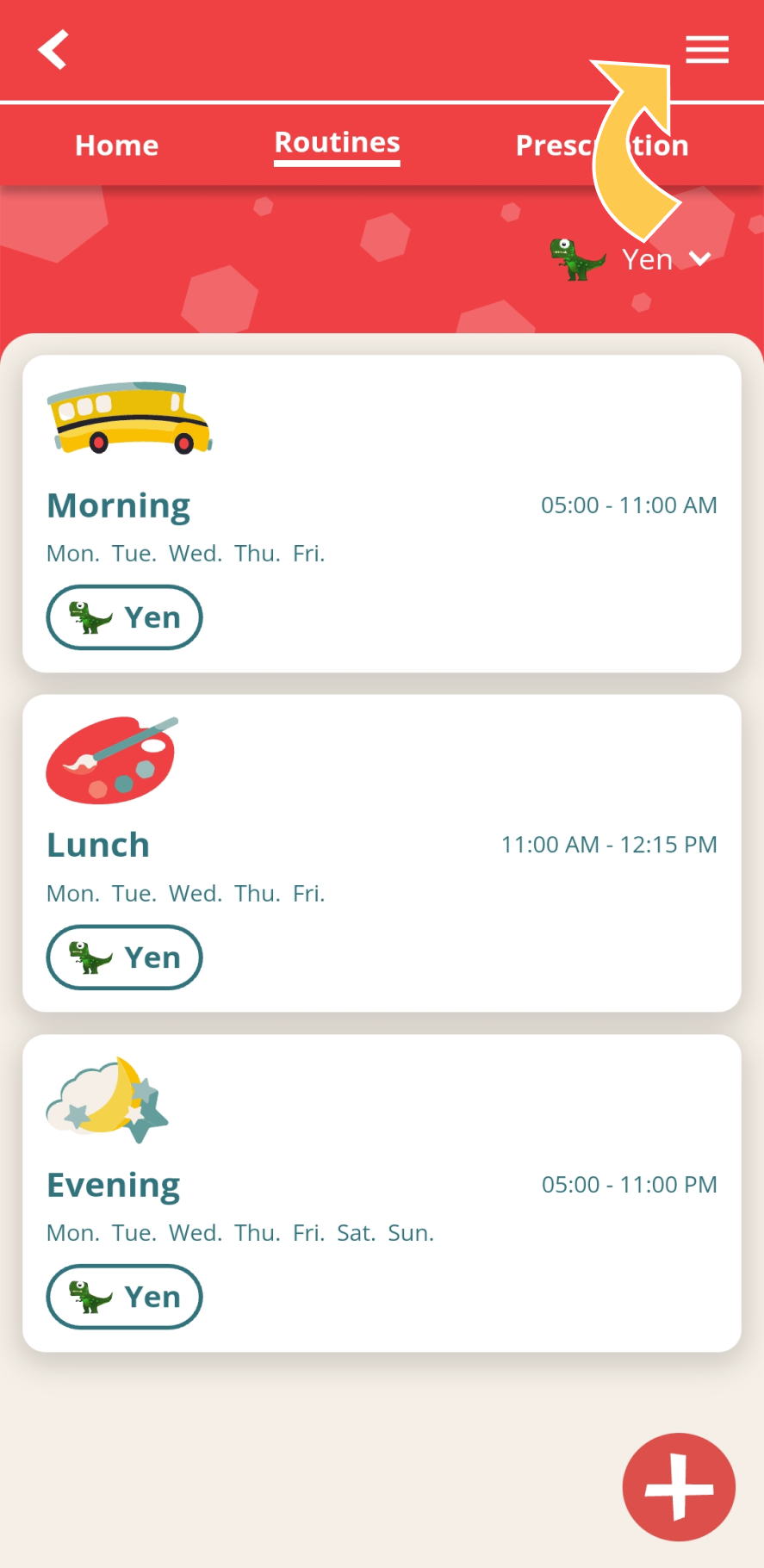 From the Parent section, open the menu in the upper right corner.
2. Access the settings
3. Select the child's profile for which you want to add a password.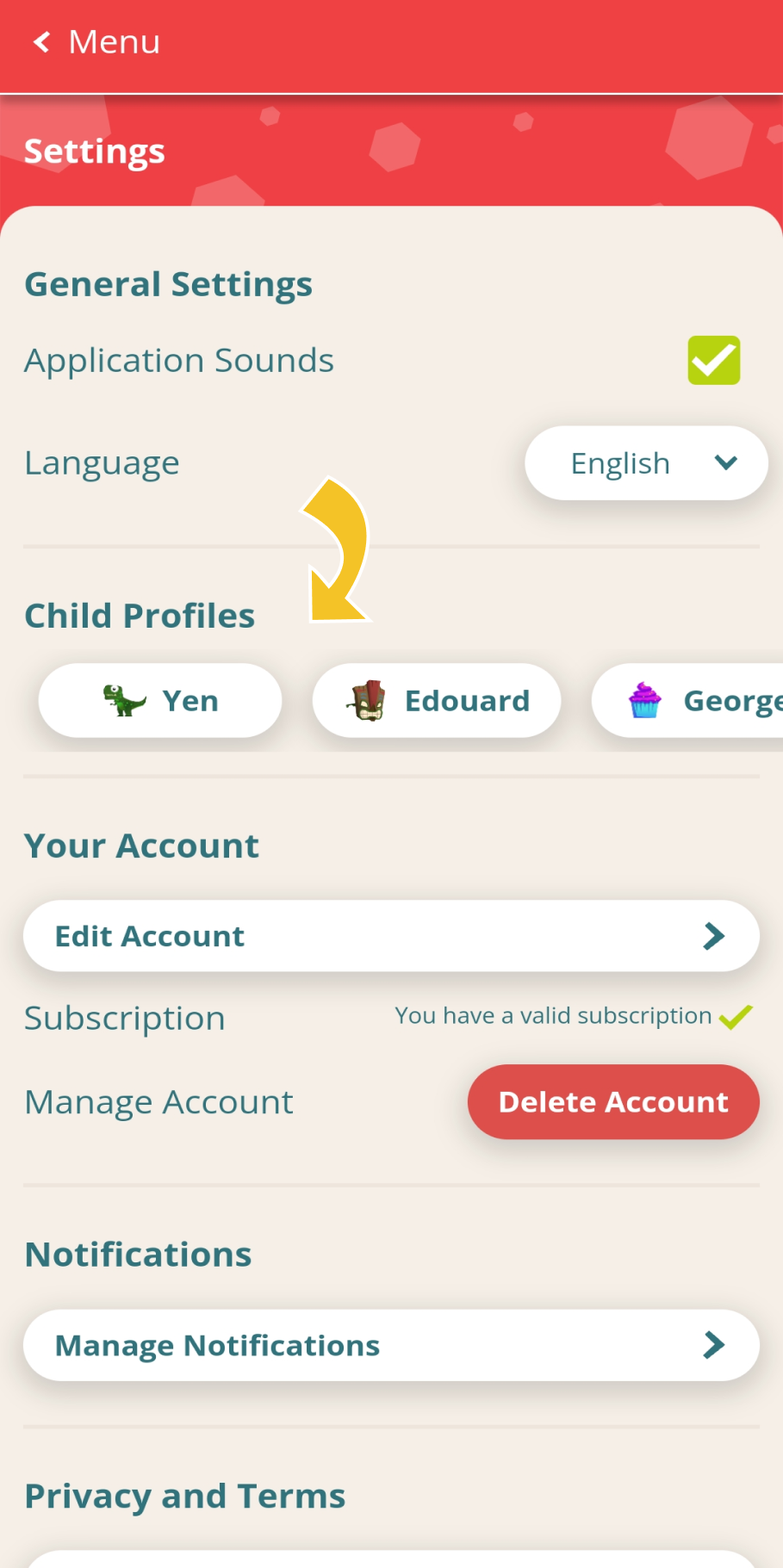 4. In the Security section, click on the password field.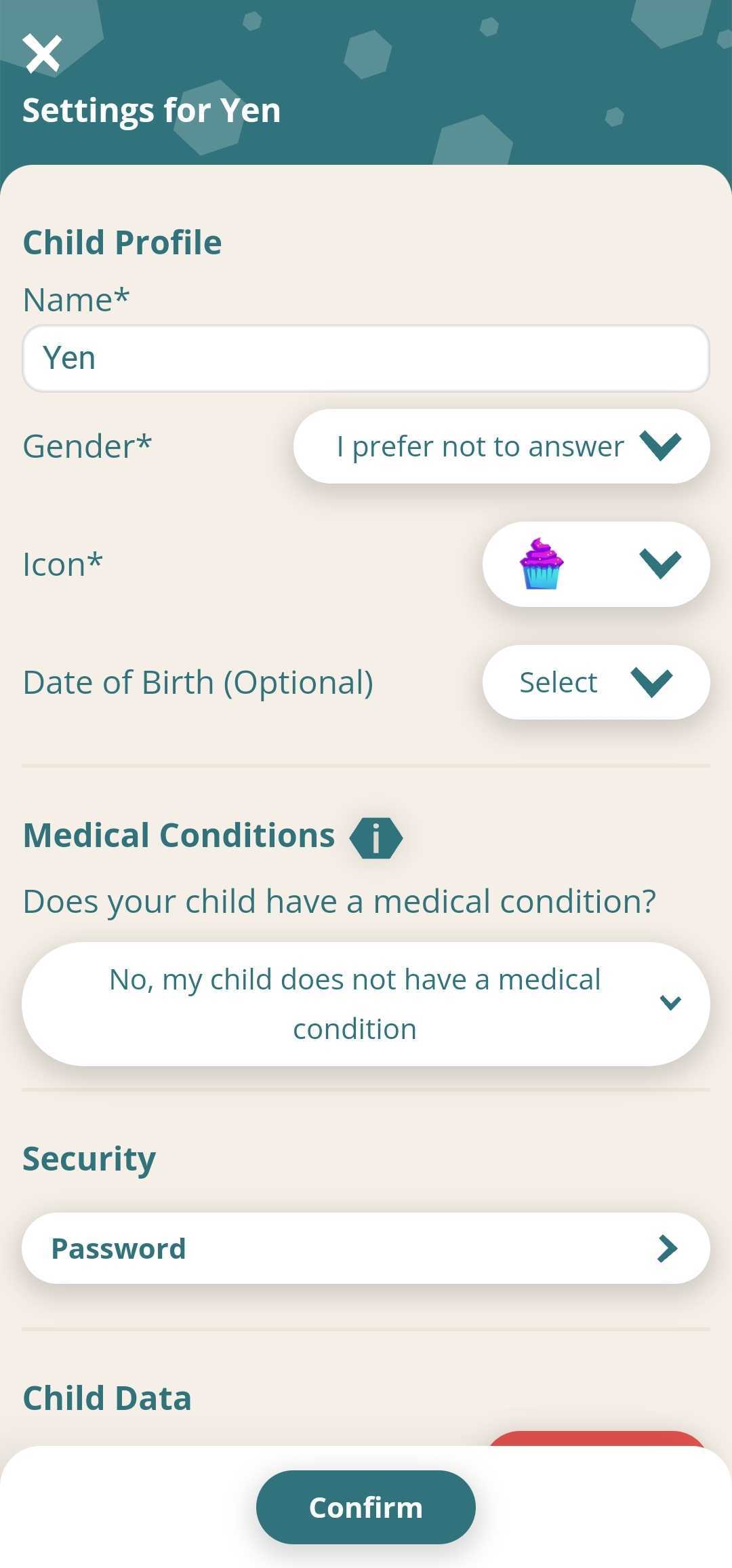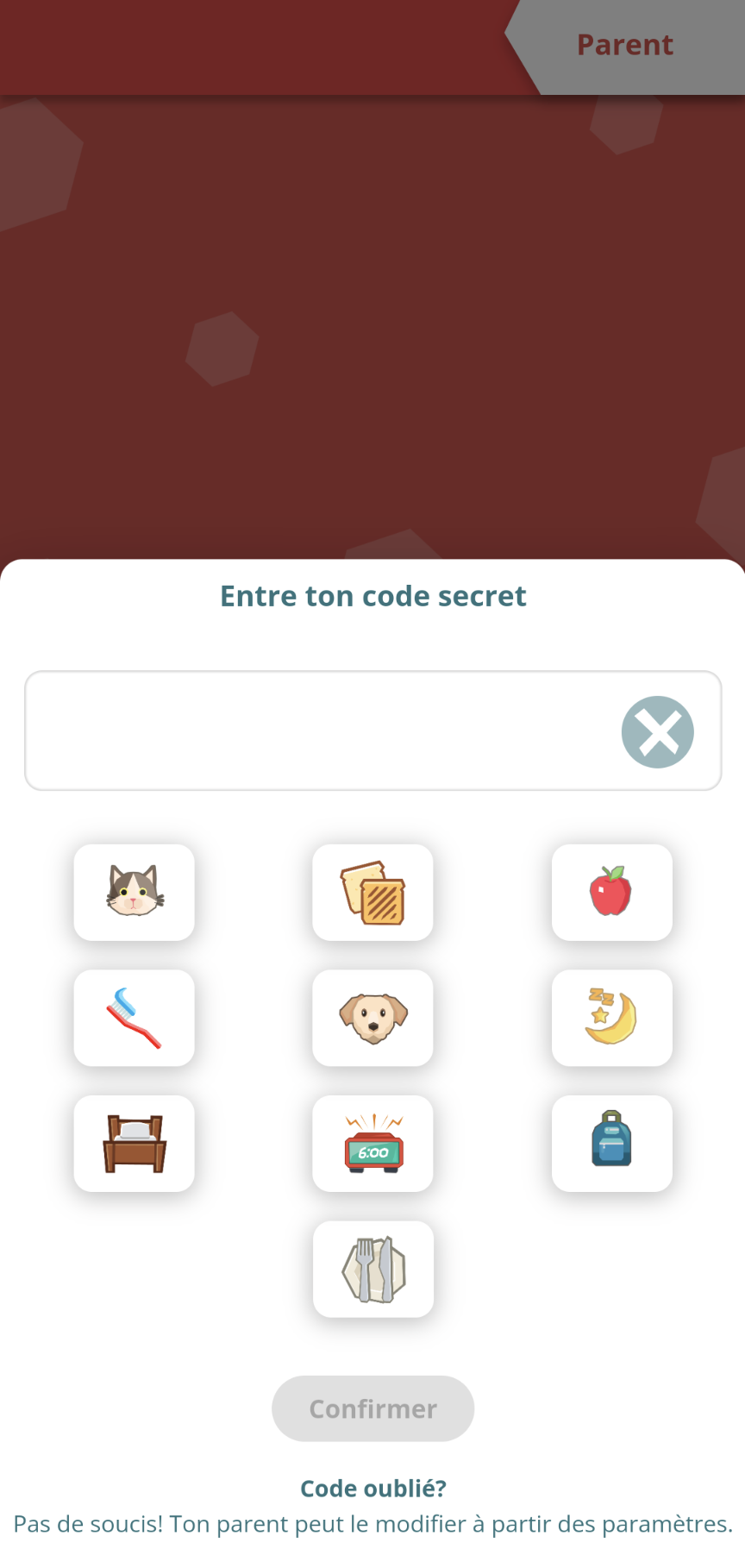 a) Select the type of protection you want. You can choose between protection with icons or with numbers.
b) Click on the text field.
c) Enter the password and press Confirm.
With icons: Enter a combination of 4 icons.
With numbers: Enter a combination of numbers.
d) Confirm again on the Child Settings page to save the change.

When you add a password, your child will have to enter his or her password before entering his or her section.