You got a promo code? What a great news!
Here is how to use it
To redeem your promo code, go to the Kairos Website. Coupon Code are only available vita the Kairos website.
Connect to the Web App.
Navigate to the Subscription Tab.
Enter your Promo Code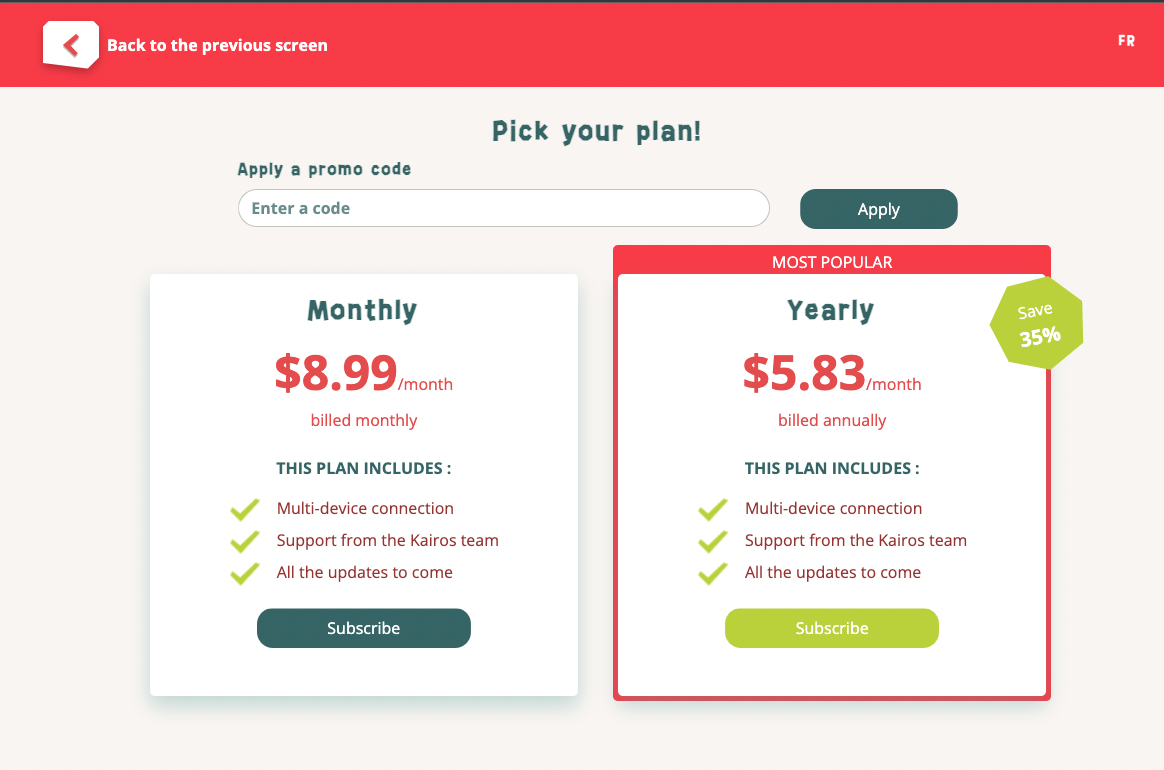 Enjoy your Kairos Adventure!